Posts for: March, 2018
By Middleboro Family Dental Inc
March 29, 2018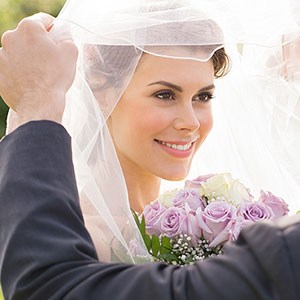 The big day you've waited for all your life is just around the corner — your wedding day! And to make that day as special as possible you've been working on making yourself more attractive.
In all your preparations, don't forget your smile. There are many ways to make it shine, some requiring little time or effort. A professional dental cleaning and polishing, for example, can do wonders for brightening your smile. If you have above normal staining, you can also undergo professional whitening to remove stains and enhance your teeth's natural color.
Some problems, though, like chipped, slightly misaligned or heavily stained teeth may require more than a cleaning or whitening session. In these cases, you might consider covering these less attractive teeth with porcelain veneers to transform their appearance. As the name implies, veneers are a thin layer of tooth-colored, translucent porcelain custom designed for you and bonded permanently to the visible tooth.
While veneers can significantly change your smile, it can't fix every appearance problem. Some teeth require more extensive dental work, like a porcelain crown that completely covers a tooth, or dental implants to replace missing teeth. In more complex situations you may want to look at orthodontics to repair an unattractive bite, or plastic surgery to change the look of a gummy smile.
Keep in mind, though, many of such treatments take time: installing dental implants can take months and some orthodontic treatments, years. As soon as you can, you should discuss your smile appearance with your dentist and what can be done to enhance it in the time you have.
With the help of your dentist, orthodontist or other specialist, you can change your smile. And that, along with all your other preparations, will help make that once in a lifetime day even more special.
If you would like more information on undergoing a smile makeover, please contact us or schedule an appointment for a consultation. You can also learn more about this topic by reading the Dear Doctor magazine article "Planning Your Wedding Day Smile."
By Middleboro Family Dental Inc
March 14, 2018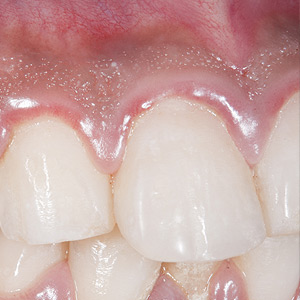 Periodontal (gum) disease is mainly caused by bacterial plaque built up on tooth surfaces due to ineffective oral hygiene. For most cases, treatment that includes plaque and calculus (tartar or calcified plaque) removal and renewed daily hygiene is highly effective in stopping the disease and restoring health to affected gum tissues.
However, you might have additional health factors that may make it more difficult to bring the disease under control. If your case is extreme, even the most in-depth treatment may only buy time before some or all of your teeth are eventually lost.
Genetics. Because of your genetic makeup, you could have a low resistance to gum disease and are more susceptible to it than other people. Additionally, if you have thin gum tissues, also an inherited trait, you could be more prone to receding gums as a result of gum disease.
Certain bacteria. Our mouths are home to millions of bacteria derived from hundreds of strains, of which only a few are responsible for gum disease. It's possible your body's immune system may find it difficult to control a particular disease-causing strain, regardless of your diligence in oral care.
Stress. Chronic stress, brought on by difficult life situations or experiences, can have a harmful effect on your body's immune system and cause you to be more susceptible to gum disease. Studies have shown that as stress levels increase the breakdown of gum tissues (along with their detachment from teeth) may also increase.
Disease advancement. Gum disease can be an aggressive infection that can gain a foothold well before diagnosis. It's possible, then, that by the time we begin intervention the disease has already caused a great deal of damage. While we may be able to repair much of it, it's possible some teeth may not be salvageable.
While you can't change genetic makeup or bacterial sensitivity, you can slow the disease progression and extend the life of your teeth with consistent daily hygiene, regular cleanings and checkups, and watching for bleeding, swollen gums and other signs of disease. Although these additional risk factors may make it difficult to save your teeth in the long-run, you may be able to gain enough time to prepare emotionally and financially for dental implants or a similar restoration.
If you would like more information on the treatment of gum disease, please contact us or schedule an appointment for a consultation. You can also learn more about this topic by reading the Dear Doctor magazine article "Periodontal (Gum) Treatment & Expectations."